Overview of the MOSBRI work packages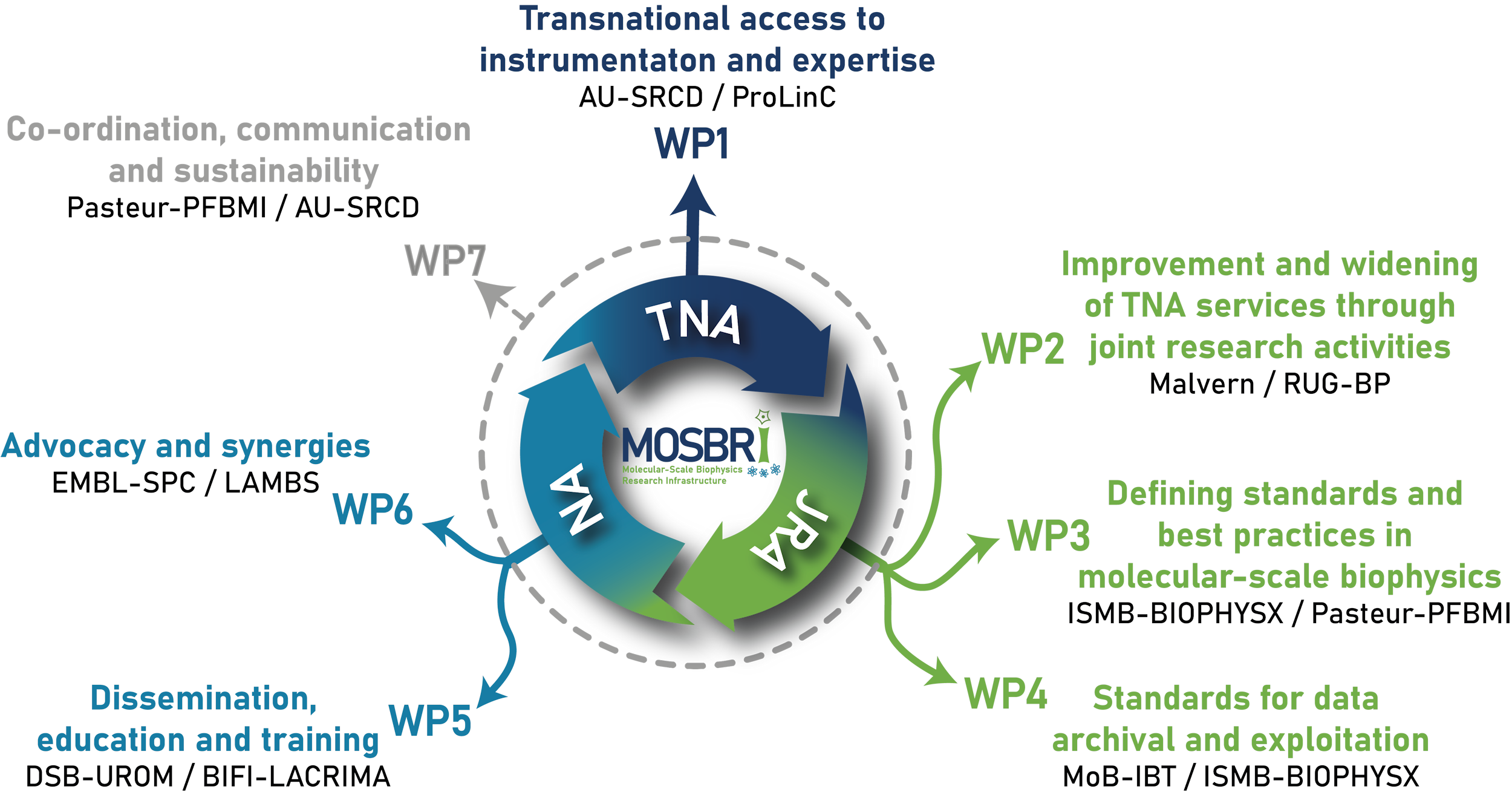 Transnational access (WP1)
A coherent, broad and geographically distributed formalized access portfolio is provided free of charge to scientists and research teams from academia and industry. A coordinated single entry point allows the management of access request proposals and their selection/evaluation. Proposals may be submitted at any time, and applications will be evaluated by an internal moderator panel with the advice of an external reviewer panel.
Joint Research Activities (WP2, WP3, WP4)
Innovative research projects will explore basic aspects underpinning the technologies and methodologies pipelines provided by MOSBRI and push them beyond their current limits. These projects aim at improving performance, notably at the level of sensitivity, throughput, parallelisation and capacity to extract information from purified samples as well as native samples in cellulo whenever possible.
Standard systems and procedures will be developed and trialled to calibrate instruments optimally and test their performance. Standard operating procedures will be refined collectively, and best practices harmonised, both at the level of data acquisition and analysis.
Finally, partners will implement data management plans to ensure the efficient curation, preservation and provision of access to data collected and produced under MOSBRI, in line with the FAIR Open access principles.
Networking Activities (WP5 and WP6)
Meetings (both face-to-face and by teleconferencing), human mobility and cross-training actions will foster a culture of co-operation and continuous quality improvement among MOSBRI partners, for the benefit of the academic and industrial scientific communities at large. Numerous knock on effects on policy-making and funding agencies are expected.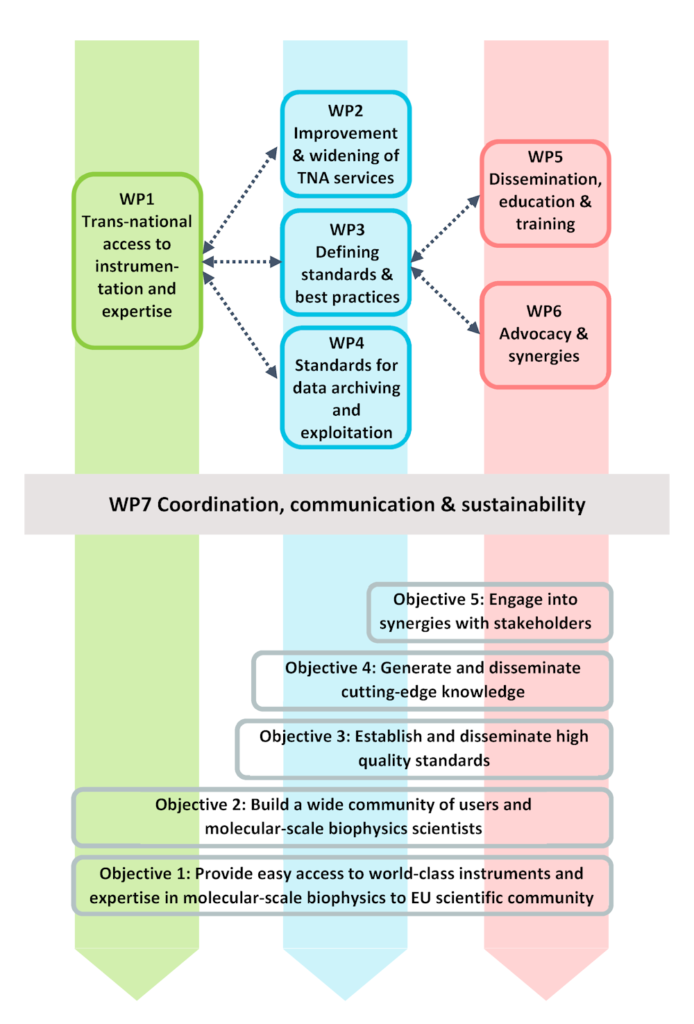 ---
Click on the title of a work package to read more about its objectives…
Leader: Søren Vrønning Hoffmann (AU-SRCD, Aarhus, DK)
Co-leader: Maria Sunnerhagen (ProLinC, Linköping, SE)
Leader: Natalia Markova (Malvern, Malvern, UK)
Co-leader: Wouter Roos (RUG-BP, Groningen, NL)
Leader: Mark Williams (ISMB-BIOPHYSX, London, UK)
Co-leader: Patrick England (Pasteur-PFBMI, Paris, FR)
Leader: Jan Dohnalek (MoB-IBT , Vestec, CZ)
Co-leader: Mark Williams (ISMB-BIOPHYSX, London, UK)
Leader: Francesca Cutruzzola (DSB-UROM, Rome, IT)
Co-leader: Javier Sancho (BIFI-LACRIMA, Zaragoza, ES)
Leader: Maria Garcia Alai (EMBL-SPC, Hamburg, DE)
Co-leader: Claudio Canale (LAMBS, Genoa, IT)
Leader: Patrick England (Pasteur-PFBMI, Paris, FR)
Co-leader: Søren Vrønning Hoffmann (AU-SRCD, Aarhus, DK)