Dates: 16th-17th November 2022
Location:
EMBL Hamburg (c/o DESY)
(EMBL-SPC)
Full address: EMBL (c/o DESY), Notkestrasse 85, Build. 25a, 22607 Hamburg, Germany
Hybrid workshop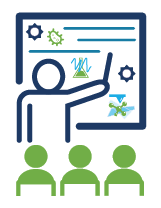 ---
Elevate your research
Join us for this free workshop to discuss and discover new approaches to biomolecular characterisation studies using Differential Scanning Fluorimetry (DSF)
What can you expect?
Learn about Differential Scanning Fluorimetry (DSF), a gold standard characterisation method for protein stabilisation.
Connect and exchange expertise with academic and industrial scientists, who have successfully implemented DSF technology in their research.
Explore how you can study your biomolecular interaction experiments and protein characterisation studies using DSF with the latest data analysis and technological approaches.

The workshop will be followed by a consensus meeting session bringing together DSF experts by invitation only, with the aim of defining, projecting and benchmarking the limits of DSF.
To facilitate the discussion, this meeting will be structured around a discussion panel. If you wish to apply by participating in this session, please select the required option when registering via the form linked below: the organisers will get back to you to let you know if your application has been accepted.
If you have any questions regarding the workshop please contact:
---

Download a flyer for the workshop via the link below.