Press release: June 2021
MOSBRI: A European Research Infrastructure for Molecular Biophysics
On the 1st of July 2021 the molecular-scale biophysics EU programme MOSBRI commences operation.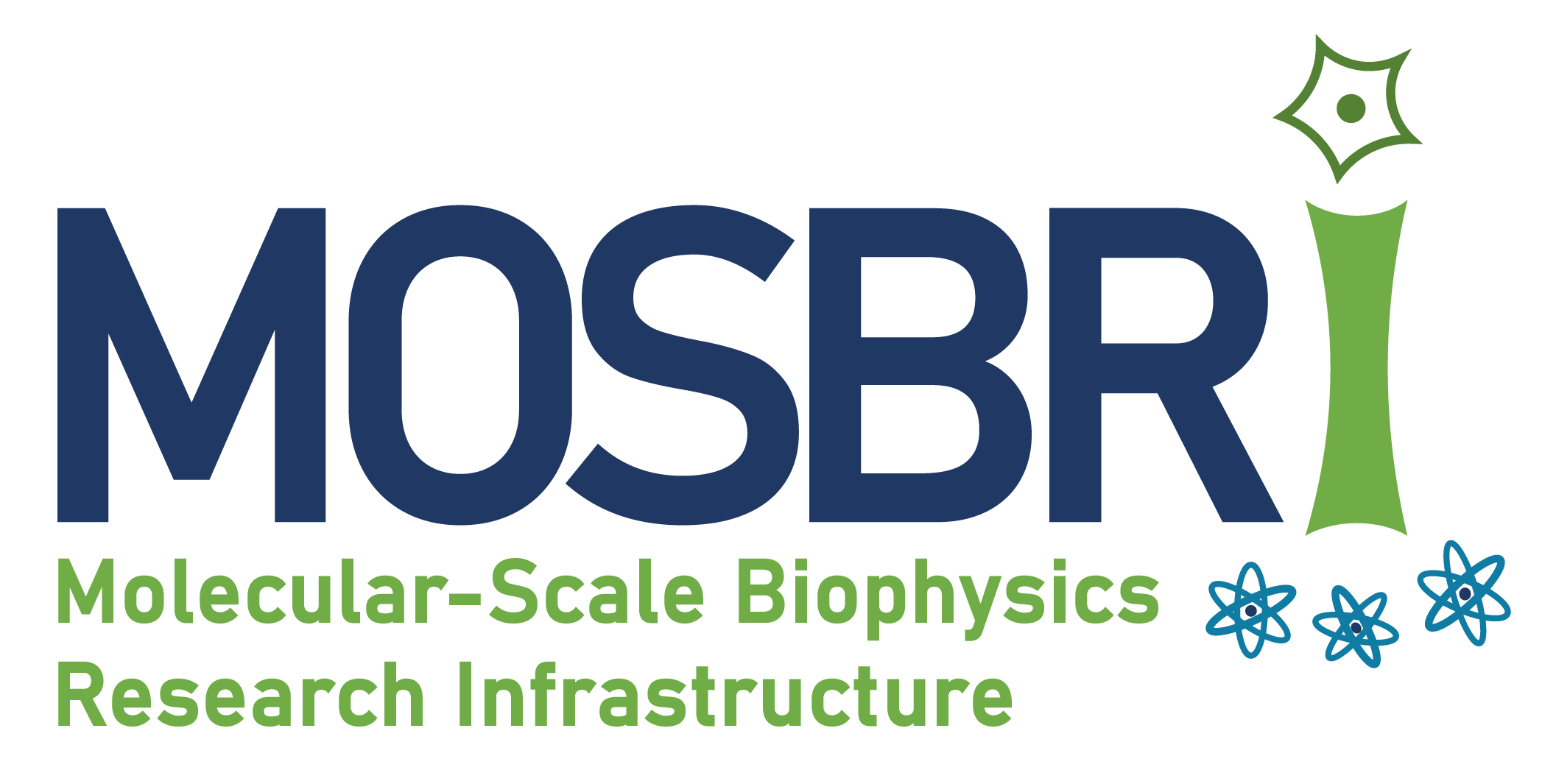 Apply for access to laboratories of excellence
Applications for transnational access are now being accepted
via our proposal submission system at https://www.mosbri.eu/apply-for-tna/.

One of the principal activities of the MOSBRI project is to offer free-of-charge transnational access for researchers in academia and industry. MOSBRI offers access to laboratories of excellence working on the architecture, dynamics, and interactions of the giant molecules of life (proteins, DNA, RNA, polysaccharides, lipids) at the crucial intermediate level between atomic-resolution structural descriptions and cellular-scale observations. This enables invaluable insights into the complex behaviour of macromolecular assemblies.
Through our networking activities, MOSBRI will also disseminate its know-how through training schools (https://www.mosbri.eu/training/) and annual scientific conferences.
MOSBRI's joint research activities aim to enhance the transnational access offered, define and validate standards and best practices in quantitative analysis of biomolecular behaviour, as well as develop data formats, data processing procedures and databases for biophysical data archiving and retrieval.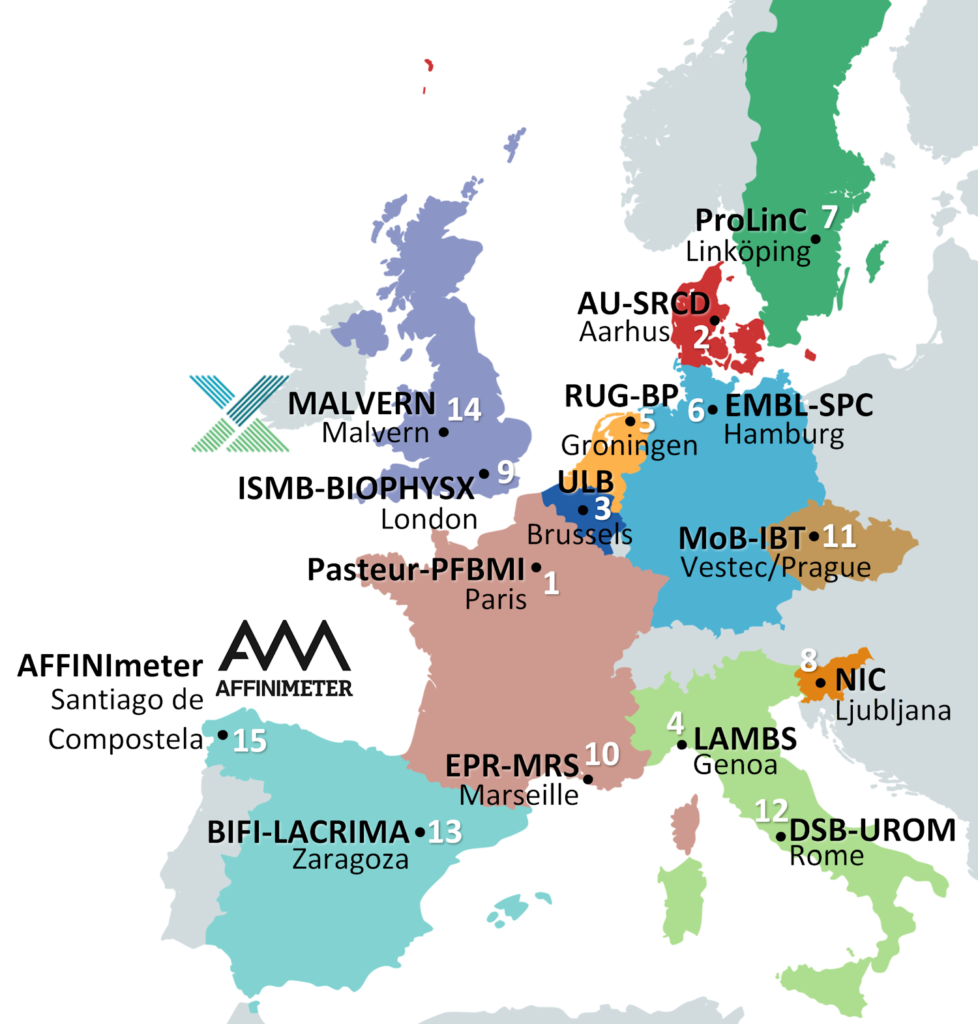 MOSBRI is a consortium of 13 academic centres of excellence and 2 industrial partners from 11 different European countries, coordinated by Institut Pasteur (Paris, France). MOSBRI aims to address the pressing need for a truly integrated and multi-methodological taskforce, combining the best up-to-date instrumentation and the best expertise available in Europe, to the benefit of all researchers in the fields of biomedicine, biotechnology, biomaterials and beyond, from both academia and industry.
---
---